Wednesday, July 11, 2007
Posted by Pensblog Staff at 2:41 AM
The New Deal has been reached.
You should know all of this by now.
Ray
Shero
re-signed
Crosby.
5 years -- $43.5 million.
( Ray
Shero
is reaching Gary Roberts status. You can feel it coming. )
People are complaining about this signing?
That is really hard to justify.
He could have easily requested the maximum ($10 million per year).
And he would have gotten it.
But, no, he accepts $8.7 million per year.

Welcome to the downside of housing the
NHL's
premier talent.
Shero
and Crosby have helped the rest of the NHL teams tremendously here.
Name one player who can now go to a GM and demand this kind of money.
If only this deal was made before July 1...
Daniel
Briere
may have been laughed at and pooped on when he turned down 5 yrs, $25 million from the Bills.
.......................................
Another stupid talking point on the Sid deal are people worrying about when Sidney gets a crack at unrestricted free agency in summer 2013.
If you think it places a cloud over the next 6 years we get to watch Crosby play, you don't know what's going on.
Dr. Phil, thoughts?
"That's like not enjoying a healthy and meaningful relationship by consuming your mind with thoughts on how the relationship will fall apart.
Before you can love someone else, you must learn to love yourself
To love yourself you should start by drinking your own urine."
Bottom line in all this.
Who knows if you'll still be alive in 2013 , so enjoy it why you can.
It is all going to be really funny when Big Choke demands his contract be the highest paid QB in the league. So everyone in Pittsburgh can realize how greedy football players are.
Get rid of the ball
.......................
Not a whole lot to write home about in the NHL.
..
.The Pens might be playing in the Jan 1 game outside in Buffalo
If that is the case we are organizing a road trip.
.....
Looks like the Pens have signed Alex

Goligoski
That if course is per a Minnesota newspaper, and they
probadly
make things up because they are bored.
....
.Over at

pittsburghpenguins

.com
, they are having a vote on classic pens game.
They have 19 games to choose from, and you have to choose your top ten.
Based on the vote they will release a 10 disc set.
Combined this with the first season of Heroes on DVD and your house might explode.
Our vote was this:
10.
February 10, 2007
– Penguins vs. Maple Leafs:
Jordan
Staal
caps off his first NHL hat trick with the OT winner on Hockey Night in Canada

What a game.


9.
April 9, 1993
– Penguins vs. Rangers:
Penguins set NHL record with 16
th
consecutive win –
Lemieux
erupts for five goals
In MSG, Mario at his best.
8.
March 26, 1996 – Penguins vs. Blues: Just days after the premature birth of his son, Austin, Mario breaks out with 5 goals in an 8 – 4 win over Gretzky and the Blues
Anytime Gretzky gets shown up we are voting for it.
7.

February 2, 1989

– Penguins vs.

Flyers

:

Penguins end a 15-year, 42 game drought in Philadelphia with a 5 – 3 win.

This seems like it would be fun to watch.

6.

December 27, 2000

– Penguins vs. Maple Leafs:

Mario

Lemieux

emerges from retirement in dramatic fashion with a goal and two assists

What a night. Toronto never had a chance.

The top five are hard.

5.

April 13, 1991 –

Penguins vs. Devils:

Frank

Pietrangelo

makes what is simply known as 'The Save' in a 4 – 3 win in Game Six of the Patrick Division semi-finals


Speechless


4

. April 24, 1996 –

Penguins vs. Capitals:

The Penguins and Capitals take four overtimes to decide Game Four of the '96 conference quarterfinals as the Pens come out on top 3 – 2


One of the best hockey games you'll ever see.
This could be number one and we would be OK with it


3.

May 10, 2001

– Penguins vs. Sabres:

Darius

Kasparaitis

joins the rush and scores the OT winner in Game Seven of the Eastern Conference semi-finals


Some people, including the staff consider this one of the top 5 moments of their lives.



2. June 1, 1992 – Penguins vs.

Blackhawks

:

Penguins clinch back-to-back Cups sweeping the series in four


What a great time to be alive.


1.

May 25, 1991 – Penguins vs. North Stars:

Penguins claim their first Stanley Cup
Maybe as close to perfect as you can get in a hockey game.
......
Thanks to

FritoWill

for passing this along
The Crosby Who's Now vote is tomorrow after that show called "
sportscenter
"
do it
...And finally thanks to
commentorblog
for pointing this out.
Jason

Spezza

was named the

coverboy

for NHL2k8
Spezza
couldn't be reached for comment because he is still missing since the Eastern conference finals.
............................................
Peace, Love, Deodorant.
We don't think any other Penguins sites run by fellow Pens fans are jokes or mud.
We job other sites occasionally because there is nothing else to do, and because we can.
Nothing would thrill us more than a jobbing war with another blog somewhere.
But since the authors of other blogs are actually mature and don't try to use the word 'feces' in every post, we realize it's not gonna happen.
Our only hope is for
Steelers
fans not to comprehend what we're trying to do when we job the
Steelers
.
.............................................................
This Day in History
July 11
1804
Aaron Burr dominates Alexander Hamilton in a duel.
...............................
A Winter in the Sun
Game #41
January 9, 2007
Total Frustration. PENS LOSE.
And then, with well over half of the third period remaining, Erik Christensen takes a high stick to the chops...resulting in a double-minor penalty.
The Penguins feared power play unit takes the ice and
th
--- Cleared.
The Penguins feared power play
un
--- Cleared.
The Penguins
feare
--- Cleared.
T --- Cleared.
Next thing you know, the 4-minute penalty expires.
With less than three minutes left,
everyone's
favorite Penguin gets a goal on a lucky bounce from a Brooks
Orpik
shot.
" 'Real men make their own luck.' Billy Zane -- Titanic. "
Commentorblog
:
Andrew said...

Honestly...the last f'n person I want to see on the ice with 30 seconds left and the goalie pulled is Michel Ouelette. He must seriously know how to tongue Therrien's balls just right (a little light, but very sloppy). When will he get his turn to sit on his goofy ass and watch some games from the pressbox.

Oh...can we please fire Petro. I mean, I know before the season started I wished and wished for a winger that would take stupid penalties and not be able to finish. Simply because that's how all of my sexual encounters end up anymore.
.................................
Day Number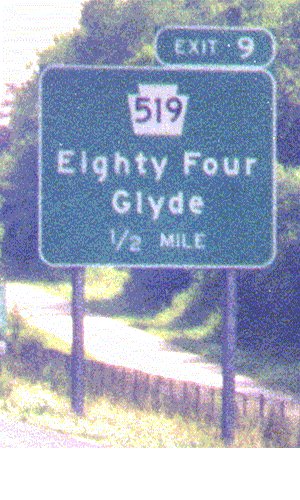 You talk Interstate 70, you talk Eighty Four/
Glyde
.
What an exit.
Disclaimer
We are in no way affiliated with the Pittsburgh Penguins of the National Hockey League.
In accordance with the Fair Use Copyright Law, The Pensblog uses logos and registered trademarks of the National Hockey League to convey our criticism and inform the public.
Photos on The Pensblog are used without permission but do not interfere with said owner's profit.
If you own a specific image on this site and want it removed, please e-mail us (thepensblog@gmail.com) and we will be happy to oblige.
wooo
This work is licensed under a
Creative Commons Attribution 3.0 Unported License
.