Tuesday, March 6, 2007
Posted by Pensblog Staff at 1:29 AM
"...but we won't back down"
No way.
No how.
It may be over.
And if it is.
We all did all we could.
But that ship ain't sunk yet.
How money does Tom Petty look in that picture?
Realistically, as fans, all of our opinions and protests on the topic are as important as white people to Oprah Winfrey.
"hahah it must suck not to be me, cracka."


Sometime during Monday, you received the shocking news.

Hot off the Internet presses, here is a new story from the
Post Gazette.
"A source speaking on condition of anonymity said, "I just can't see them leaving Pittsburgh. I think they're still negotiating, and this is a way to get the governor's office serious about completing the final details."
That's the source, so keep your pants on


"Sources close to the Penguins say, however, it's not so much the financial terms as it is a perceived lack of collaboration from public officials that has led to the impasse. They said the tone from the public side has been unduly adversarial for the last two months, including a table-pounding outburst by Mr. Rendell during a Jan. 18 mee
ting."
We are all so screwed
......
Is there anything to say that hasn't already been said?
Nothing anyone can say or do.
Who wants to come here and read 5 paragraphs of stuff that has already been said 25 times?
Just keep your head up.
If you've come this far, maybe your willing to come a little further.
We thought about rounding the troops tonight with a motivational speech, but nothing could motivate Pens fans right now.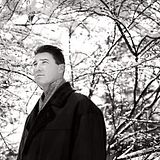 Picture: Mario thinking about what his next letter will say.
.................
Greg Nardine sends us
this
.
Sorry, Greg. We just couldn't put it on the site.
We hope you understand.
.................

Enough of this crap...


On to the rest of the NHL. The Islanders and Rangers met on Versus in the only game of the evening. Rick DiPietro put about 3 years worth of his contract into this game with 56 saves.
It wasn't enough, though the
Rangers won in a shoot-out 2-1.
Ted Nolan your thoughts:
"Much like my Indian people, we didn't fight hard enough."

Just kidding, he didn't say that.
Jason Blake scored his 33rd goal of the season on a wacky play in the first. 33 goals?!
Petr Prucha scored for the Rangers early in the third before Matt Cullen won it in the shootout.
The Eastern Conference has more drama then the Hills right now.
Whats that? Someone banged LC's boyfriend.
Wait! No! It was LC's best friend.
You're making this up!
Sickening.
BABE

Huge game in Ottawa tonight. 2 points back.
The Senators and Pens haven't met since last November, which might as well be 1976.
The Sens are essentially the same team, but have added Mike Comrie and Oleg Saprykin.
They also have some guy known only in some circles as "DH."
The Sens lost to the Blackhawks in their last outing.
........................
Last but never least, hopefully this will give some fight to Pens fans everywhere. We know losing a hockey team and dying of cancer aren't even in the same league.
But Jimmy V was right.
Don't ever give up!

Disclaimer
We are in no way affiliated with the Pittsburgh Penguins of the National Hockey League.
In accordance with the Fair Use Copyright Law, The Pensblog uses logos and registered trademarks of the National Hockey League to convey our criticism and inform the public.
Photos on The Pensblog are used without permission but do not interfere with said owner's profit.
If you own a specific image on this site and want it removed, please e-mail us (thepensblog@gmail.com) and we will be happy to oblige.
wooo
This work is licensed under a
Creative Commons Attribution 3.0 Unported License
.