Friday, December 8, 2006
Lets just say if the Penguins were the Oregon Trail right now, things wouldn't be on the up and up:


But hey, no one said this was going to be easy. I'd be lying if I said I wasn't disgusted with last night's game, but oh well.
Moving on: Look at what I said about Brendan Shanahan before the season started in a post I made about Linda Cohn...
Here



"Next up.

Brendan Shanahan

I really don't even want to respond to this. Who the hell cares about him. He's old, and he isn't even the best player on the team. Rangers go as far as Jagr goes."
-Derek
-Sept 23
I could not have been more wrong. 32 points later and I realize that this may be the biggest mistake I have made since I stopped watching David the Gnome.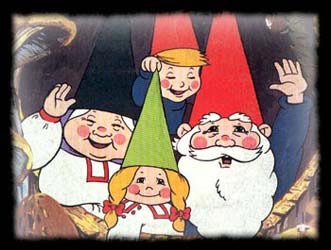 When you talk about great problem solvers in our generation, you talk about David the Gnome.
Yeah, sorry. Jordan probably forgets what it feels like to win, anyways.
.........................................................
If you're looking for nothing to get hung about on this cold-as-balls Friday, Montreal beat the Islanders last night in regulation.
I read the news today, oh boy....
about how the Penguins have only won 4 of their last 17.
Disclaimer
We are in no way affiliated with the Pittsburgh Penguins of the National Hockey League.
In accordance with the Fair Use Copyright Law, The Pensblog uses logos and registered trademarks of the National Hockey League to convey our criticism and inform the public.
Photos on The Pensblog are used without permission but do not interfere with said owner's profit.
If you own a specific image on this site and want it removed, please e-mail us (thepensblog@gmail.com) and we will be happy to oblige.
wooo
This work is licensed under a
Creative Commons Attribution 3.0 Unported License
.